Free Cross Stitch Pattern: Old Time Ka'bah
Assalaamuallaikum.
Our free pattern this time is potrait of Ka'bah. When first time my sister Wein saw the picture, she told me that the man sitting there was just like our brother. Well, if it were newer picture we would think it was our brother when he went for hajj in 2004. LOL
I made minor adjustment by changing the sky on original picture with our own creation. For us, it looked nicer and we hope you see it like we do ;)
Pattern Snapshot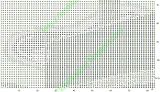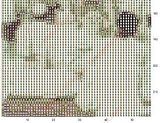 That's all for now and, as always,I hope this posting bring
manfaat
for us.
Wassalaam.

Please contact us about broken link(s) or any problem in getting the pattern(s). Thank you.